The Power of Sending a Card – Checklist 004
The Power of Sending a Card can have far-reaching effects on your business relationships
When I first start in business, I sent cards with hand-written notes inside to thank people for their time after a meeting, and for many other reasons.
Over the years when reconnecting with someone I haven't had much contact with recently, I've had folks tell me they STILL have my hand-painted card on their desk, or taped to their filing cabinet — when I asked why they kept it, most people say, "It was such a lovely thought, I couldn't bear to part with it."
Now — think back to the last bunch of business cards you acquired after attending a meeting, event, seminar etc — if you spread those out on your table, do any of them JUMP out with a memory?
Probably not, unless you're one of those super-organised people who writes the date and event on the back of the card, and anything they remember about the conversation — I did try that for a while, but it didn't last long 🙂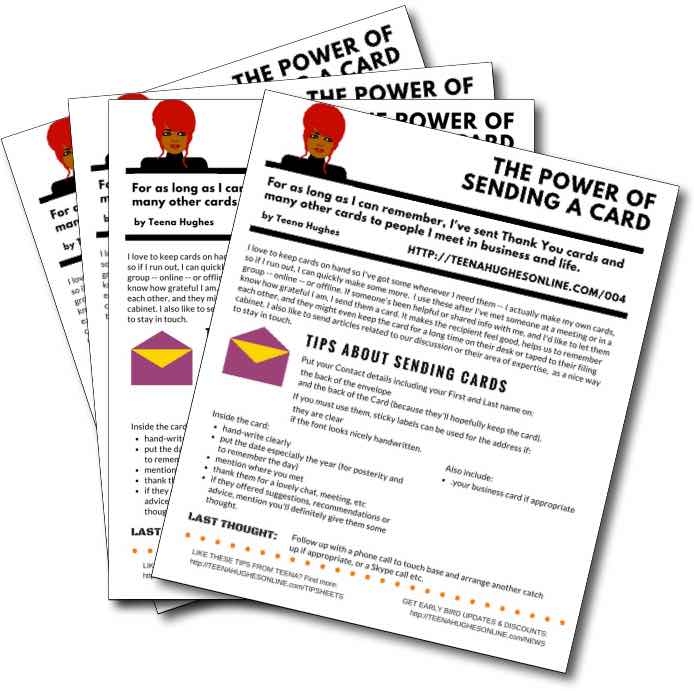 Can you think of someone who'd love to receive a card from you today, or someone you'd like to connect or reconnect with? Take five minutes and send a little gratitude in a card — let me know how it goes 🙂
I'll be adding a PDF for you to download – make sure you're on the mailing list to be notified!
Talk again soon!

Teena Hughes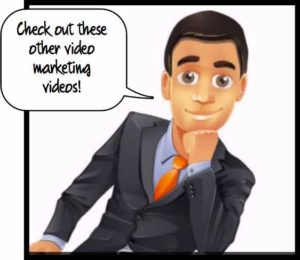 Other articles you might be interested in: