Book Launch 50 Marketing Secrets of Successful Women
Welcome to my Book Launch!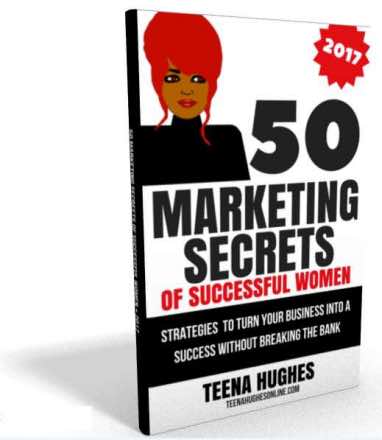 I've been working on this book for some time now, with the help of a team of fabulous women around the world who have each submitted one (or more) marketing tips which have really helped them.
My goal with this book is to reach as many women business owners as possible, as I know many folks struggle with the actual marketing of their great business idea, product or service.
I'm hoping that these 50 techniques will reach many people, and if one woman is inspired by one technique (and takes a step to USE the technique!) then I'll be thrilled to bits! If more women do the same, I'll be over the moon with joy!
Together we can all do this — we can help others who really need us right now — people who are looking for something simple to follow with step-by-step instructions — and that's what's included in the book.
If you have a copy of the book and have a question about a technique, please post a message on the FAQ (Frequently Asked Questions) page:
If you have a different type of question, please post that here for me:
I look forward to hearing from you soon!
Teena!