Best free Landing Page plugins
All websites need landing pages — you can have more than one, and target each one to a different section of your potential customer base or audience – perfect! If you use WordPress for your website, these 3 plugins might be just what you're looking for.
Here are Best free Landing Page plugins I've tried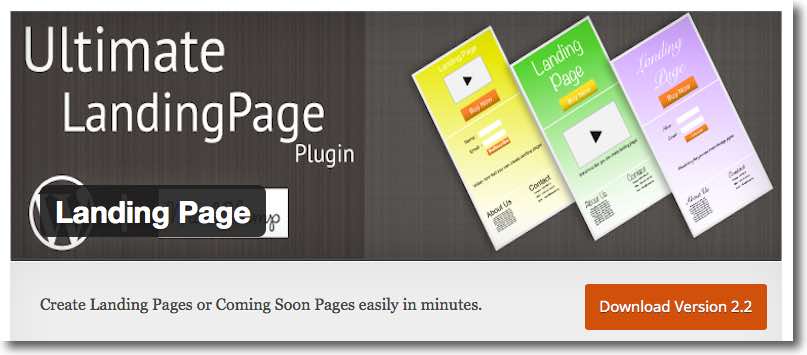 The Ultimate Landing Page Plugin
provides both landing pages and 'Coming Soon' pages
templates are nicely organized
integrate forms from Gravity Forms and Contact Form 7 plugin for sign-ups/subscribers.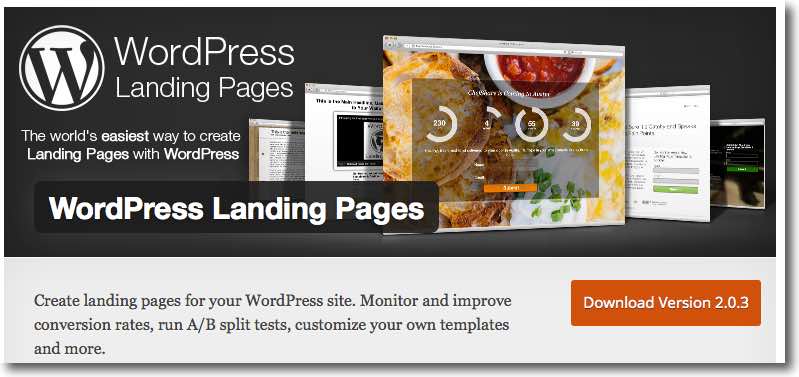 WordPress Landing Pages Plugin
free, download from WP
nice looking templates
an easy set-up process which takes just a few minutes
ability to split-test different templates in the plugin, including A/B split testing and conversion rate stats
customize Templates to suit your branding strategy and requirements for EACH landing page.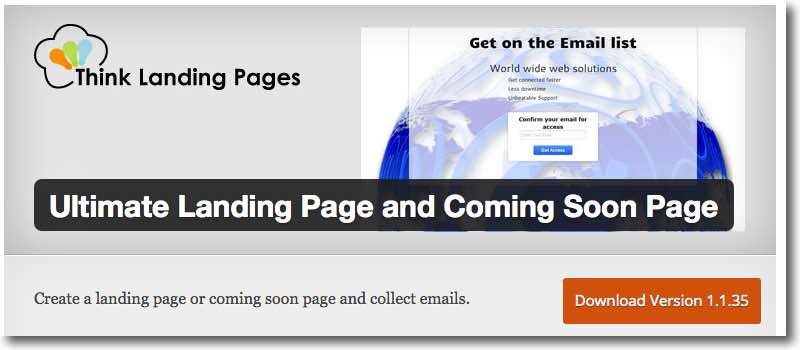 Ultimate Landing Page and Coming Soon Page
Another great free plugin which offers the same features as the others, but has more power for aWeber form integration (which I use).
Update! Another free Landing Page Plugin "Page Builder Add"
August 2017 — Last month I was contacted by Umar from PluginOps about their plugin — and I haven't used it but would like to add it to this page.
As always, I check the Support page on the Plugins page on the WP site. The support requests are few and far between, which is great to see! If you have a chance and you test this out, let me know what you think, OK?
---
There are many other options most of which do cost either a one-off price or a monthly fee, but if you're just getting started then one of these 3 might give you just what you need for right now.
Let me know how you get on — and post examples of what you create here — I'd love to see them!
Cheers,
Teena!