If you're uploading videos to Youtube to market your business (and you should be), it's important to make sure you get the most bang for your buck by creating the best Youtube Description for EACH and every video you upload.
Watch the video to find out more about each of the 9 tips for the best Youtube description:
I love the power of Youtube video Description, and I've created a simple infographic to show you 9 of the steps I take (and yes, there are more).
I hope this makes sense, let me know what you think.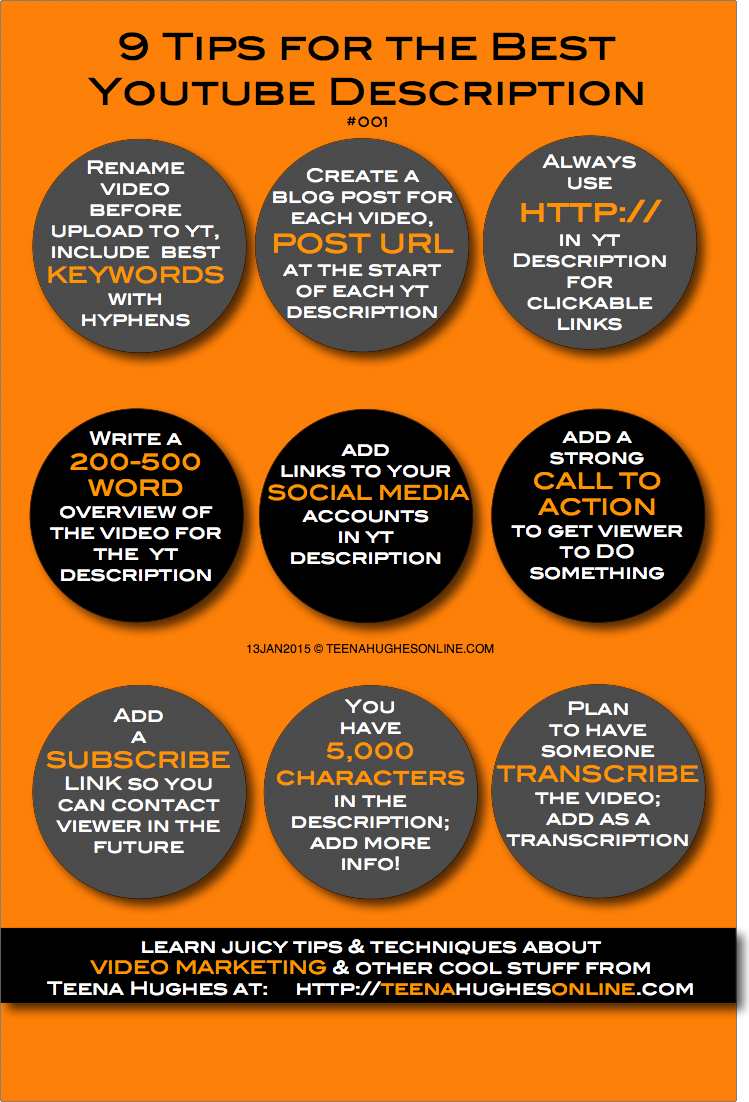 Do you have other tips you'd like to share? Drop me a note in the Comments below, it's always great to hear what others are doing to achieve similar results 🙂
Want to download the PDF?